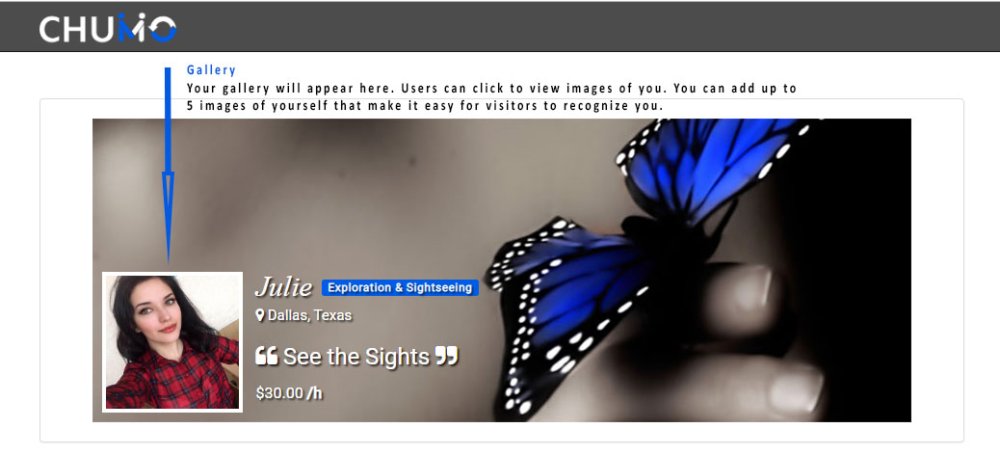 Create a Photo Gallery
You can add up to 5 photos of yourself so that people will recognize you when you meet. In an effort to preserve storage space and keep operating costs down, Chumaround limits photo size. The file type you select must be JPG, GIF, or PNG and not exceed 2MB. Users will be able to view your photo gallery by clicking on your photo on your listing page.
Here's how to add a photo gallery to your host booking page:
(1) From the Become a Host Page
(2) Click on Upload Image
(3) *Searc*h for a photo. Max 2MB.
(4) Upload photo and repeat.
(5) Complete the remaining input fields
(6) Click Save or Make Listing Live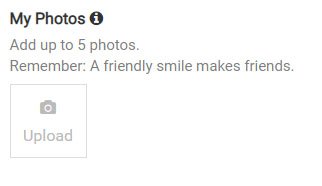 Featured Photo
Your featured photo on Chumaround is the photo you've added to your profile page (Not Booking Page). It is the main photo of you that users will see as they search for hosts in your area, so please make sure that before you create a listing, you have completed your profile page.
Feedback
Thanks for your feedback.