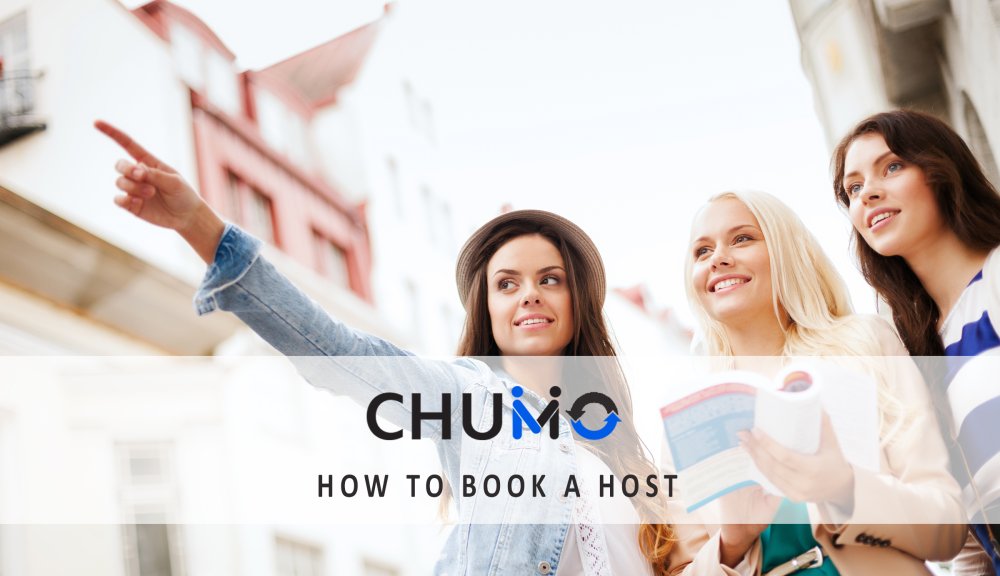 If you're ready to embark on a new adventure, then you'll need to know exactly how to find and book a host in a city, town, village or University that you are visiting. Keep in mind that on Chumaround potential guests can only make a booking after they have contacted the host to schedule an appointment. In order to book a host to chum around with, he/she needs to manually accept your reservation request.
This means that while from your perspective you might find someone that you'd think you'd enjoy chumming around with, the host will also need to review and accept your request before meeting you. That's why how you present yourself— be it in on your profile page or the messages you send— makes a huge difference when it comes to a hosts' willingness to let you into their lives.
When a host receives your request, they will:
1. Check to see their availability on the requested date and time.
2. Review the potential guests profile page to see if you share common interests.
3. Communicate with the potential guest to determine the types of things the guest is interested in doing during their visit.
Update Your Profile Page
It's extremely important that all Chumaround users; both hosts and guest have a complete and updated profile page. Your profile page will be your home base and is a reflection of you: your lifestyle, your interests and what's important to you. Does your profile have a real picture, or did you put up a fuzzy photo of your dog? Does it tell us anything about you and your interests or personality, or is it blank?
Here's the deal: Chumaround hosts want to know a little bit about who they may be hanging out with (wouldn't you?), and are far more likely to accept a fleshed-out personality than an anonymous profile. So if you have a barebones profile or a photo that shows anything other than a clear image of your face, you're far more likely to have your request denied.
Having a complete profile is the best way to connect with people as both host and guest. Make sure your profile pages has an updated photo that makes it easy for people to recognize you when you meet.
Feedback
Thanks for your feedback.