Once you've completed your reservation, you can print a booking confirmation.
To print your confirmation follows these simple steps:
1. Navigate to Your Dashboard
2. Click the My Bookings Tab
3. Click on the title of the reservation you just booked.
4.* Print your reservation.*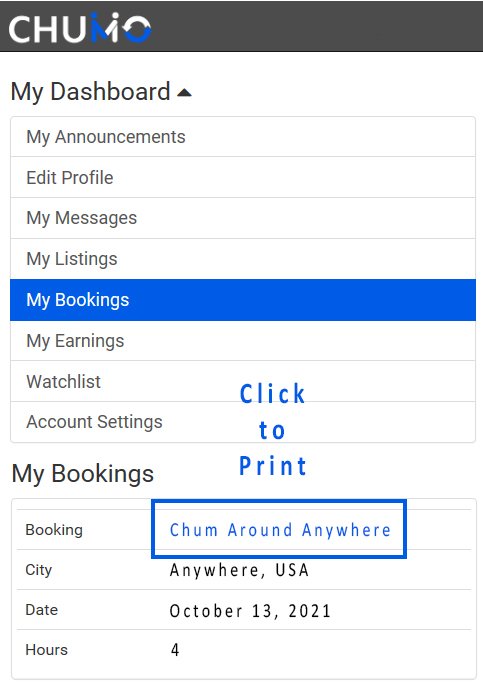 Feedback
Thanks for your feedback.