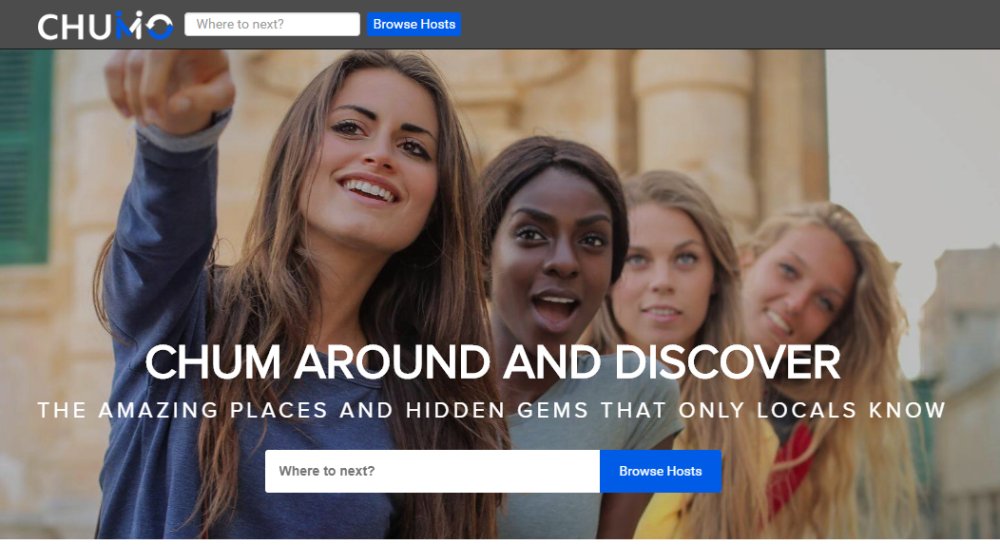 To search by location:
1. Locate the search bar in the Chumaround header or home page that reads "Where to next?"
2. Enter a City Name or City,Country or City,Region (English Spelling Only)
3. You will be directed to a search results page that lists host in the city you plan on visiting.
Request a Host
If you live in a city that does not have a host during your search, simply select the "Request a Host" button and Chumaround will begin actively recruiting hosts in that area.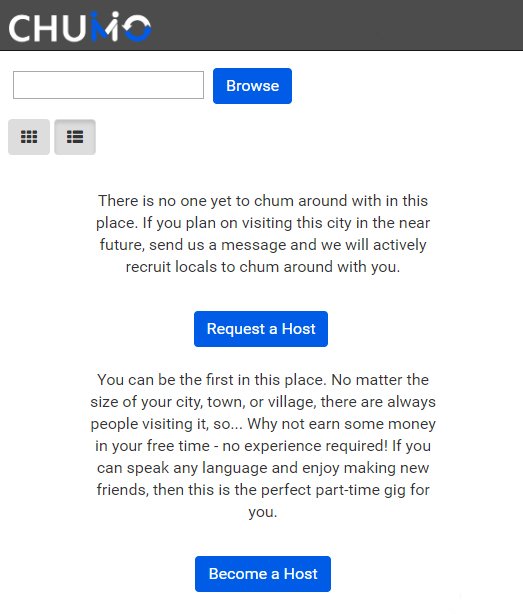 Feedback
Thanks for your feedback.