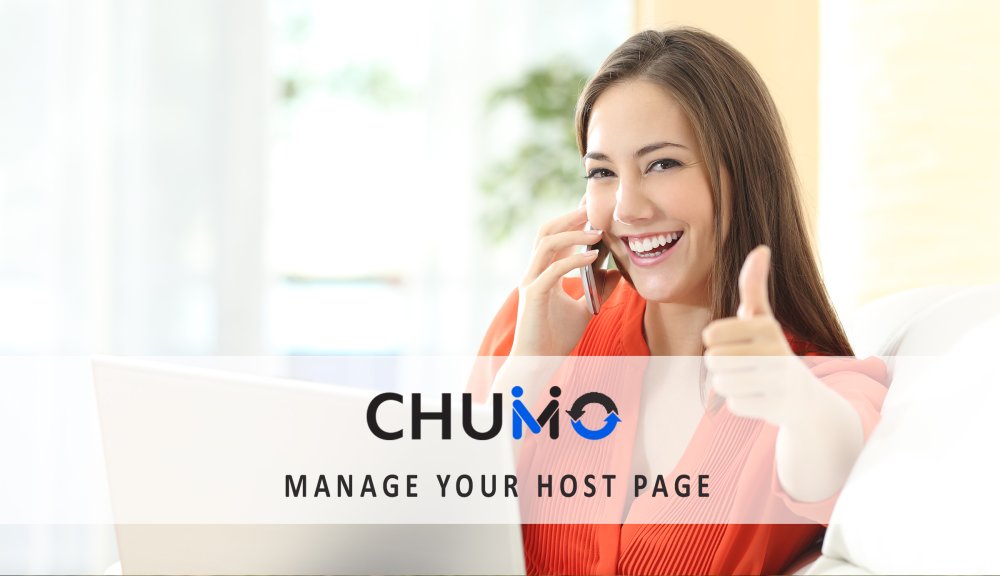 Once your listing is live you will be able to manage payments, set your availability and easily promote yourself. In this chapter, you will learn how to manage your listing and achieve optimal success as a Chumaround host.
Follow these instructions to view options to manage your listing:
(1) Go to Your Dashboard
(2) Click the My Listings Tab
(3) Find the LIVE listing you want to manage
(4) Click the Manage Listing Icon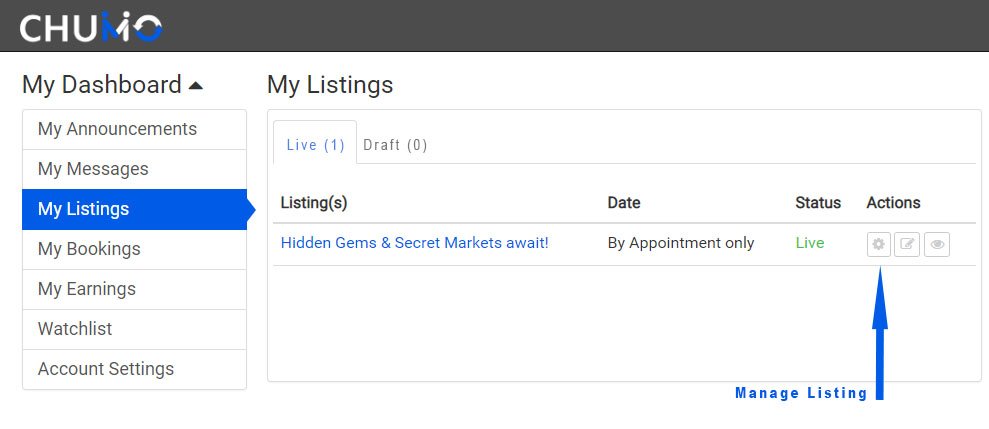 This will open up a new dashboard with options to manage your host page. If you create multiple listings, each listing will be managed separately.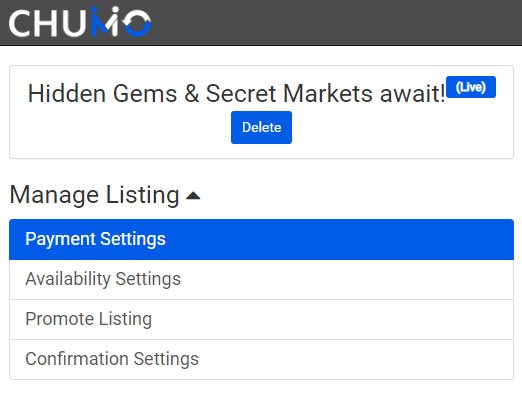 In the following pages, we will explain in detail how to manage your listing(s).
Feedback
Thanks for your feedback.