An Automated Booking Message Written by You
Once your guests completes booking hours to chum around with you, they will receive an email confirmation and also be directed to their booking page where they can review and print their reservation. You can customize the message they receive on the Confirmation Settings tab.
To customize your message:
(1) Go to Your Dashboard
(2) Click on the My Listings Tab
(3) Locate Your Listing
(4) Click on the Manage Listing Icon
(5) Click on the Confirmation Settings Tab
(6) Add Your Message
(7) Click Save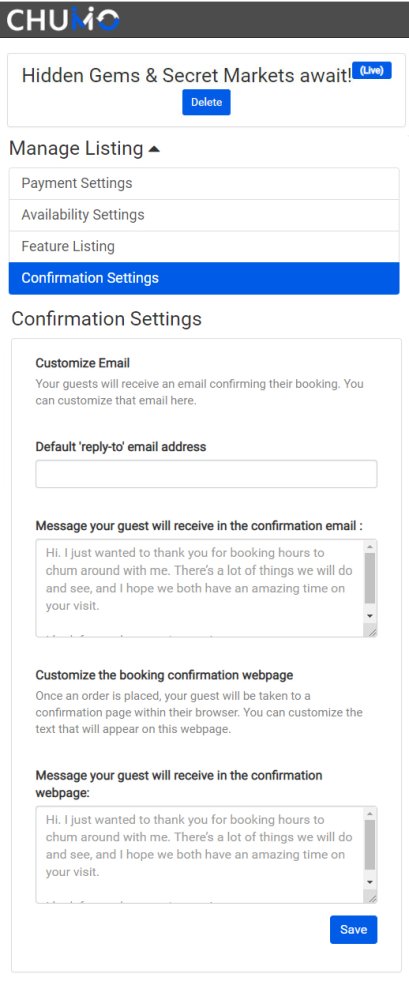 Feedback
Thanks for your feedback.