Availability Explained
Before booking an appointment, your potential guest will need to contact you to check your availability. Unless, they contact you, they can not book an appointment. However, we realize there will be times in which you simply will not be available to show people around. To make it easy to communicate your general availability to potential guests, you can add an a general availability schedule to your booking page. When you show your availability, it does not at all guarantee you will chum around with people that contact you, but it does make it easier for them get a better grasp of the days and times you might be able to show them around. Keep in mind that adding a schedule of general availability to your booking page is OPTIONAL.
To post your general schedule of availability on your booking page:
(1) Go to Your Dashboard
(2) Click the My Listings Tab
(3) Locate Your Listing
(4) Click the Manage Listing Icon
(5) Click the Availability Settings Tab
(6) Add Your Availability
Availability Settings View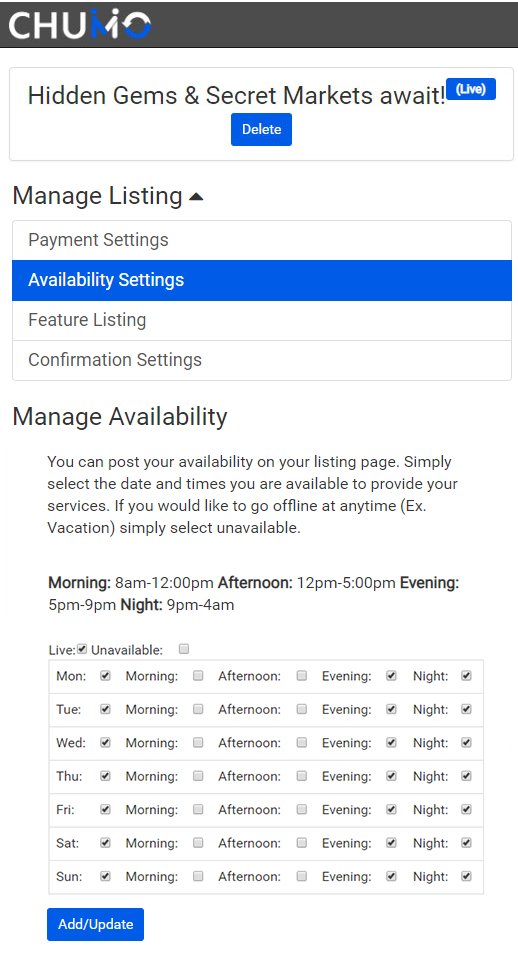 Availability Guest View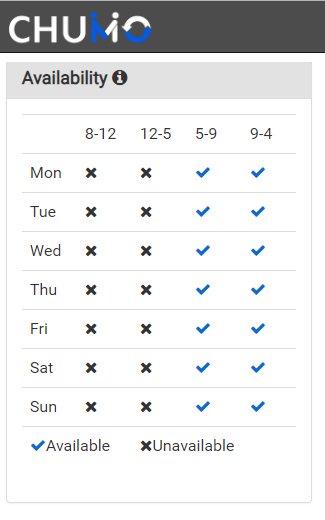 Tip: If you create a listing in multiple cities, it's important to manage each listing separate. This means you can post your general availability schedule on each listing.
Feedback
Thanks for your feedback.