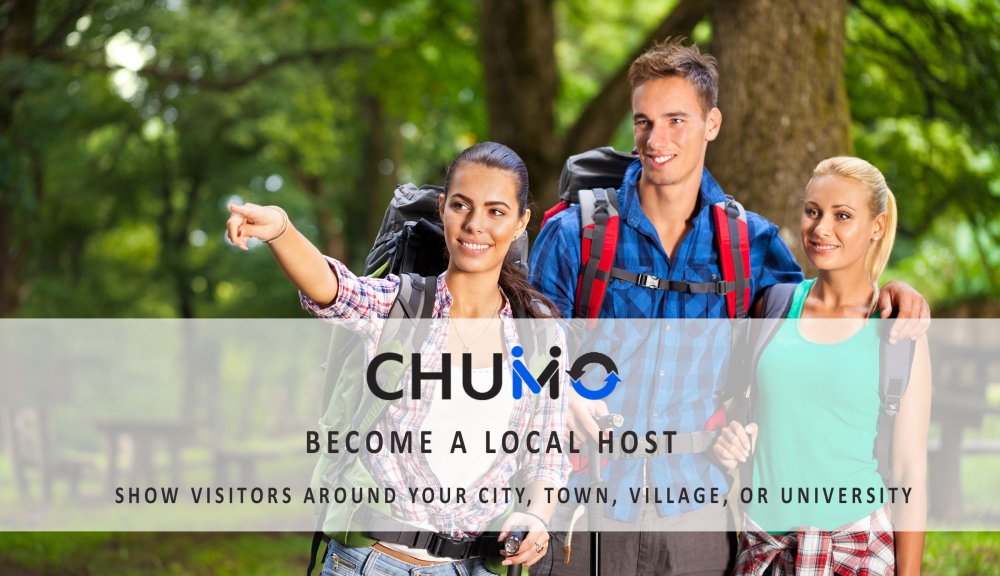 What is a Chumaround Host?
Becoming a local host on Chumaround is quick easy and free to do, but before we show you how to become a host and set up your booking page, we'd like to make sure you clearly understand what a local host is and isn't!
Local hosts are most definitely
NOT

tour guides!

In the past, when travellers looked for ways to learn about the places they visited, they would simply book a tour. Tours are given by tour guides that usually work for a company that teaches them to memorize a script and show visitors a predetermined list of places.

Tour guides are easy to spot. You usually see them around the landmarks in the cities you visit and they're usually followed by a group of tourist. You'll hear them shout out a bunch of memorized facts that many of the followers can't hear or probably won't remember.

People have always booked tours or hired tour guides, because while they truly want to get out there and learn about a city, they've never really had better options; especially options that make it easy for them do the types of things they enjoy most. Most people don't have friends, family or acquaintances that can show them around the places they visit and it's not always easy or safe to wander off alone.

But let's face it. Scripted tours can be pretty boring and they're not for everyone. Wouldn't you rather experience a new city by doing the things you truly love doing and meeting local people that share similar interests? It sounds dreamy, but it's never really been that easy to do – until now!
Local host make it easy for visitors to experience a city "their way" by introducing them the places and activities that truly interest them.
When you become a local host on Chumaround, you become that missing link between the people that visit your city and all the "off the beaten path" experiences they could have during their visit. Unlike tour guiding, when you become a local host, there are no memorized scripts or must-do lists. You'll simply be hanging out with people that share similar interests and doing the types of things you're both passionate about.
If your hobby's dancing and you like to Tango, or do a little West Coast Swing, make sure your booking page reflects that and make it easy for people that share your passion for dancing contact you and invite them to the best places to dance in your city.
If you live in a tiny village and you think there's not much you would be able to show people – think again! What do you do in your free time? So you like to go hiking, skiing, biking, or maybe even fishing. Create a booking page and make it easy for people visiting your tiny village an opportunity to learn about your favorite places to hike, ski, bike, fish – you name it!
As a local host, you're not memorizing any scripts and there are no must-do lists for your guests. You don't need to have any particular experience, education or skills. And you can become a host from any city, anywhere in the world.
The only thing you really need to become a local host on Chumaround is to – be you!
Now that you clearly understand what a host is, check out the rest of this chapter to learn how to create and manage one or more host pages from one Chumaround account.
Feedback
Thanks for your feedback.