Once you've finished setting up your host page and you believe everything looks in order, you can make your listing live and begin accepting booking requests.
You can make publish your listing from the Preview page or from the Manage Listing page on your dashboard:
1. Navigate to your Dashboard
2. Click the My Listings Tab
3. Locate the Listing You'd like to Publish
4. Click the Publish Listing Icon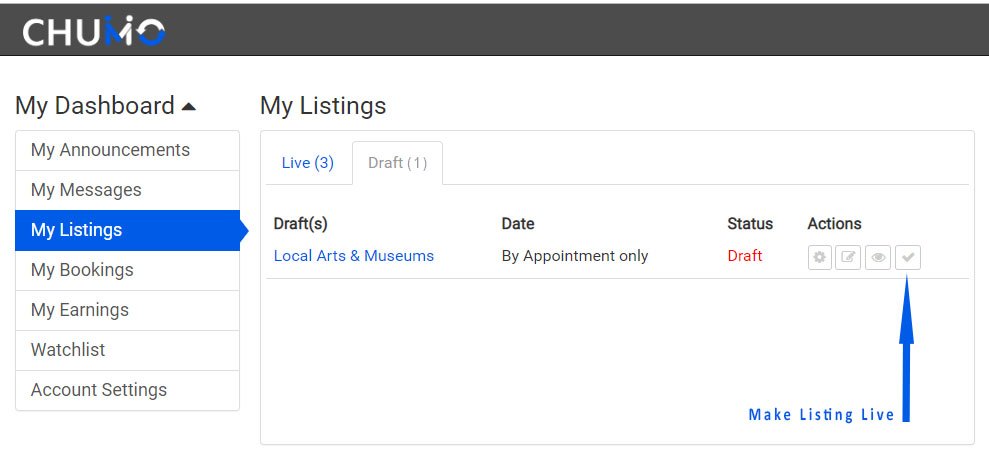 Feedback
Thanks for your feedback.