Easy Content Editing
You can edit and make changes to your booking page with a few clicks of the mouse. To edit your page:
1. Navigate to your Dashboard
2. Click the My Listings Tab
3. Locate the Listing You'd like to Edit
4. Click the Edit Listing Icon
5. Edit Your Listing
6. Save Your Edits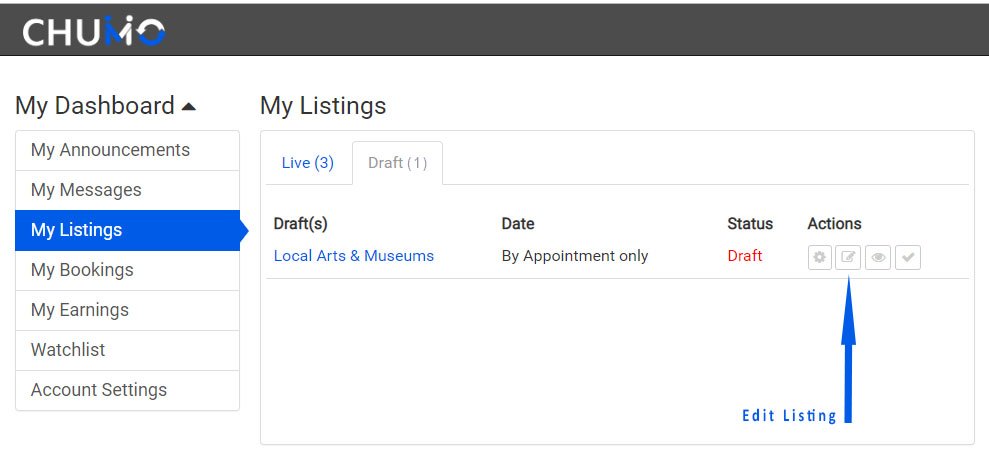 Feedback
Thanks for your feedback.