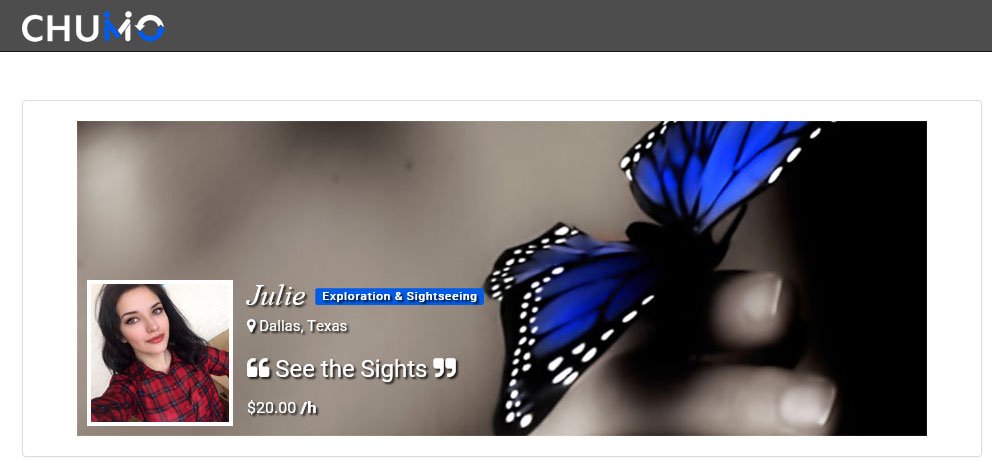 Customize Your Booking Page with a Cover Photo
When you create a host booking page, you can customize it by adding a cover photo. Cover photos are a key part of the ChumAround browsing experience. It's one of the first things users will see when they visit your page, and that's why it's important to try to make the best first impression possible. This will give other members an idea of your personality or the experience they might get when accepting you as a host or guest.
Once you finished creating your listing, click the View/+Cover Photo button. Cover photos should be 850 pixels wide by 315 pixels tall on your page for desktop computer view. For responsive devices (smartphones, tablets, etc) your gallery photo(s) will be the primary viewable photo.
Crop Your Photos Before You Add Them
ChumAround does not crop your photos. If your cover image is the wrong dimension, it may not be displayed properly or may not upload at all. You can use pre-designed Facebook cover photos or use a photo editor to crop photos before placing them on your ChumAround listing page.
If you don't have a way to crop your photos, there are many online resources designed to help you create amazing cover photos in just a few minutes. Here's a list of sites that are quick, easy, and free:
Feedback
Thanks for your feedback.