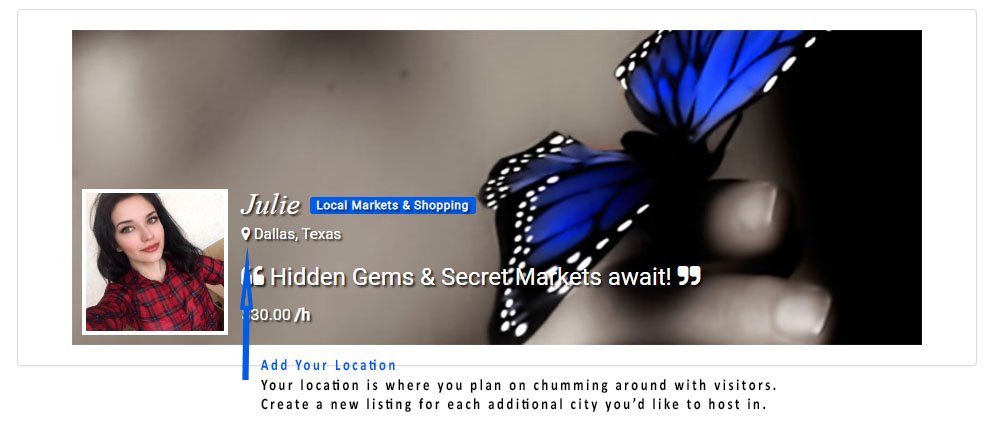 In what town, city, or village will you show people around?
On your booking page, your location is the city that you can show visitors around in. Please add just one city to your booking page. If there are several cities you'd like to host in, then simply create a new listing for each city. To learn more about multi-city hosting, visit the host in multiple locations page in the users manual.
Write Your Location in English Only
It's important to remember that for best results you should write your location in English using the format City/State or City/Country. For example: Budapest, Hungary not Budapest, Magyarorszag.
To add your location to your booking page, please follow these steps:
(1) From the Create a Booking Page
(2) Navigate to the Add Your Location Form Fill Box
(3) Add Your City, State or City, Country
(4) Complete the form
(5) Click Save or Make Listing Live

Feedback
Thanks for your feedback.