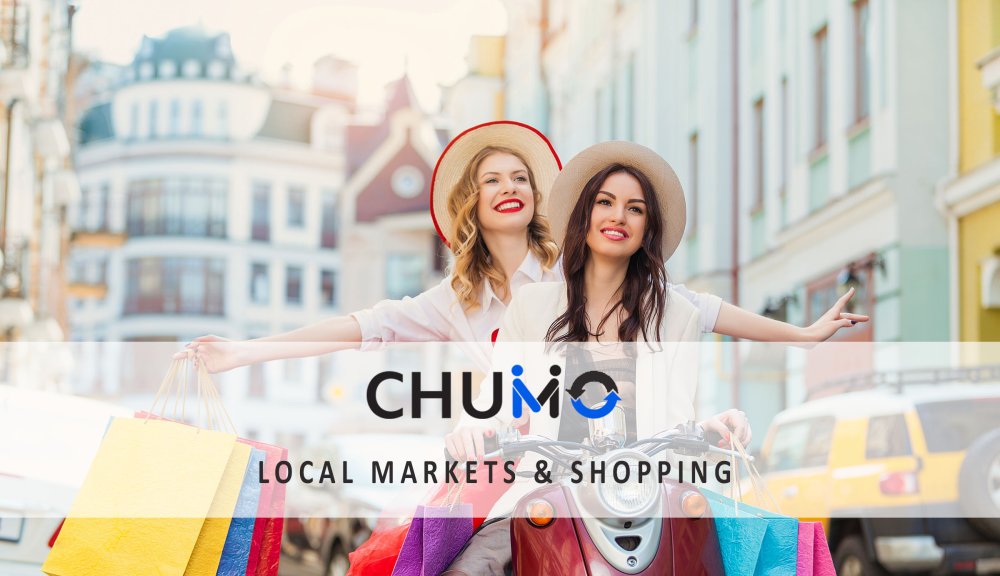 Help Visitors Enjoy an Amazing Shopping Experience
Shopping: It's something we all do, but people are just better at it than others. Do you have a talent for sniffing out the hottest new places to shop, and for finding the best prices? Are you good at advising others and enjoy spending time with people? If so, you can earn extra income by showing people the best places to shop in your city.
Here's a list of some of the things might help your guests do:
Show them shopping places that match their unique interests. People go shopping to fulfill different needs and requirements. Some people simply love bargain hunting. Some people enjoy shopping for arts and crafts. Some people love are foodies and love food markets. Some cities literally have thousands of places to go and while popular malls might be easy to find, other places might be far off the beaten path. Visitors that have very specific shopping interests could certainly benefit from the help of a local shopping expert; someone that can show them to the best places to shop based on their unique interests.
Help them navigate to and from different shopping locations. Another benefit you can offer visitors is your ability to make it easy for them to navigate your city to their shopping destinations. After all, you've lived in the city most of your life and you know how to get around and how to do it at a reasonable price. This is knowledge that is valuable and can be shared to visitors. How can you easily navigate to a popular gallery or novelty shop? When you get to a mall or popular market, how do easily get to the store or booth you hoped to visit? Are there are places in the vicinity of where you are that might be of interest to the visitor?
Offer to help them negotiate prices. Tourist love to haggle, especially if there in a market where haggling happens daily. But we all know locals are usually able to get the best deals when negotiating for prices, since they're familiar with the prices of similar products in other areas of the city. As a local host, visitors will more than appreciate your assistance when negotiating prices.
Show them the hidden gems only locals know about. Many visitors go shopping on the main streets or in the main malls in the areas that are generally populated by tourist, but locals often know shop in completely different places, because they know how to avoid the crowds and where to get the best prices. You can help show you what's happening 'behind the scenes'; the hidden gems, that visitors might never find on their own.
Help them avoid tourist traps. A tourist trap is a place that lures unsuspecting tourists away from their time and money without providing any insight or authenticity to the destination they're visiting. When your visiting new places, there are often many places designed to separate unsuspecting visitors from their hard-earned cash. As a shopping guide, you're also a hero in that you can make sure that visitors to not waste a second or a cent on less-than-worthwhile shopping experiences.
Offer your expert shopping advice and tips. Locals generally avoid the tourist places when they go out, so this is a perfect way to find great advice from experienced locals who really know their town. The more knowledge you share with visitors, the more money they save, and the more value they receive by hanging out with you.
If you love shopping and meeting new people, then become a local host that specializes in Local Markets and Shopping.
Feedback
Thanks for your feedback.