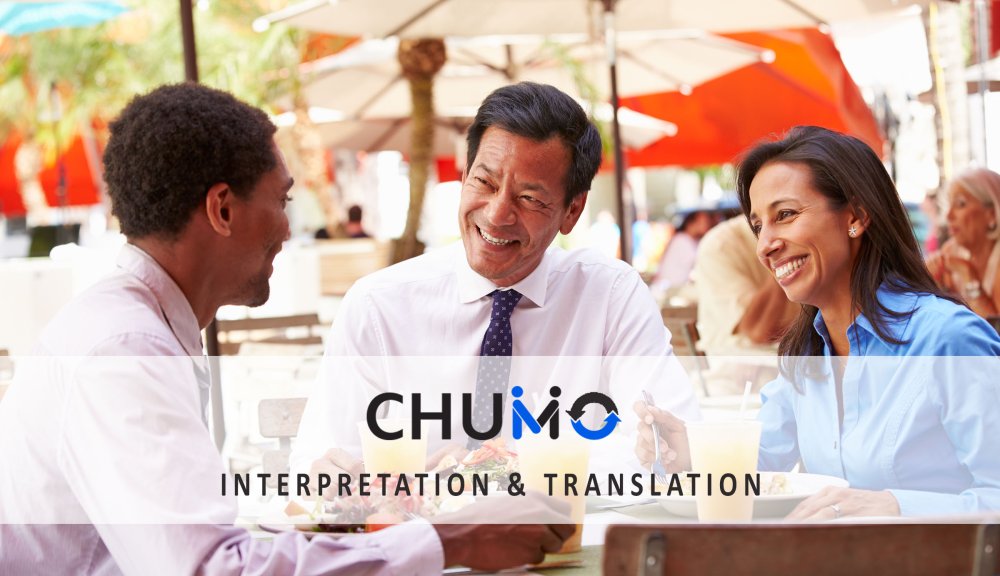 Speak a second language? Help visitors communicate with other locals during their visit.
Have you ever traveled to a place where you have no knowledge of the local language? For many people, it can lead to very frustrating experiences and mistakes. Maybe you didn't hear the announcement, missed a metro stop because it's closed, and have to get off three stops away from where you wanted. I think we've all experienced this at some time or another in our travels. That's why having someone that speaks the local language that can offer assistance while you're exploring a new place is a great idea. If you can speak a second language, even at a basic level, then there are always people visiting your city that need your help.
Here's a list of some of the things you might consider helping visitors with:
Help visitors navigate your city. When travelling, it can be a lot of fun or a total disaster to try to get from one place to another in an unfamiliar locale. It's even more difficult when most of the signage is written in a language you can't read or understand. Some people enjoy getting a little lost and strolling about without a clue where they are. Others find it scary and even consider navigation to be the worst part of their trip. Whether you're headed to another city or overseas, it's always good to have some assistance getting around.
Offer shopping assistance. For travelers, shopping in a country where you don't understand the local language can be a struggle. Many struggle to understand the cashier when they ask "Did you find everything okay?" or "Would you like a bag?" Chumming around with someone that speaks the local language can really enhance their overall shopping experience. With your help, they'll be able to shop at stores not usually frequented by foreigners and be in a much better position to negotiate with vendors. We all know that locals get much better prices when haggling in markets.
Help people enjoy local entertainment venues. When visiting new places, most people pursue some form of entertainment, but it's not always easy for them to decipher where to go and when to go. And it's even more frustrating if they can't communicate with the people they meet along the way. Locals that enjoy meeting new people and having fun can certainly benefit from offering their translation services that people that want to attend local entertainment venues.
Help tourist go off the beaten path. Unearthing the history of the places you visit can be one of travel's most rewarding aspects, but another important part aspect is learning about the local people and culture. While people travel to new places some of the most memorable experiences happen as they interact with and meet people that live locally. Your guest will be certainly happy connecting with you, but you can also help them learn more about your local culture by introducing them to other people in your community so that they can experience local life.
Here's a list of things a local host might be able to help with if they have a more advanced understanding of the visitors language:
Translate for business meetings. Having an interpreter at a business meeting can prove to be a huge asset when you are doing business with international clients and business prospects. When you're dealing with clients that do not speak your language comfortably or at all you may find that there will be difficulty in getting your point across clearly. Interpreters help to ease the burden of those communication hiccups that can truly make or break a deal.
Offer relocation assistance. It's a well known fact that if you're moving somewhere, it's always nice to have local contacts; people that can assist you with many of the main tasks you'll need to accomplish like finding a place to live; finding good schools for your kids; opening a bank account; or setting up a new phone and internet. But the reality is that most people don't have friends or family members in the cities they're relocating to and we all know that moving to a new place for the first time can be very stressful, especially if it's a place where there's a language barrier. That's why becoming a local host that offers relocation assistance is brilliant. Make yourself available to provide advice on paperwork, language assistance for any situation, or just reassurance if a newcomer gets a bout of homesickness. Newcomers love advice from locals or others who know the local area and who may have been through this experience before and are willing to assist and make the process much easier and less awkward.
Help visitors practice and learn your language. Many people visiting new places may try to learn a bit of the local language, before they leave and hope to find an opportunity to practice what they've learned or even learn more from people that live locally. Learning by interacting with people that speak the local language is great, but often you don't get the vital feedback from simple interactions that you need to really improve your understanding of the language. Becoming a local host that can translate for visitors is a great way to help people practice your language, and also a great way for you to continue to enhance your understanding of their language.
If your a local that has even a basic understanding of a second language then consider specializing in Interpretation and Translation so that you can help visitors accomplish some of the main parts of their trip to your city.
Feedback
Thanks for your feedback.