Multi-City Hosting
So you live in a city that borders nearby cities you'd like to host in. Great! On Chumaround you can create and manage multiple host listings from one account.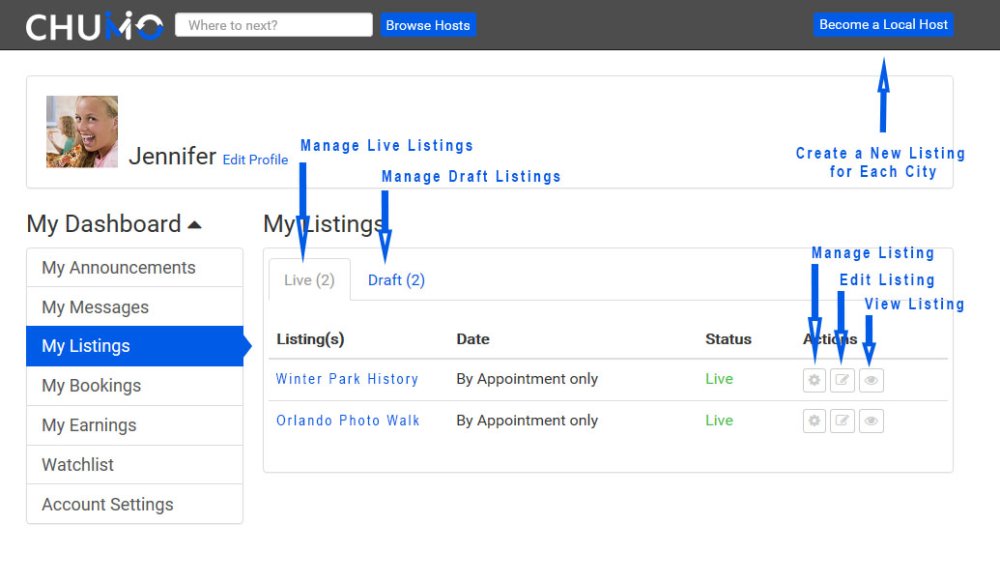 Here's how to create multiple host listings:
1. Create 1 Chumaround User Account
2. Update just 1 Chumaround User Profile
3. Click the Become a Host button
4. Setup & Activate Host Page 1
5. Repeat Steps 3 & 4
You can manage all your host listings by navigating to the My Listings Tab. It's important to remember that each listing you create has its own Manage Listings menu that allows you to add your availability and payment options, and you should set these options each time you create a new listing.
Feedback
Thanks for your feedback.