All Chumaround Users Have Profile Pages
Chumaround makes it easy for you to have fun in the cities you visit by helping you connect with like minded people that share similar interests. But in order to encourage the best possible connections, we ask all members to complete a profile page when they first sign up.
A profile page can be customized to reflect a users personal interest. You can add a profile photo, cover photo, your current location, a description of who you are and your personal interests.
It's important to always keep your profile page updated so that Chumaround users get a really good understanding of your interest and the things you like to do. When you have a complete and updated profile page, you'll receive more booking request as a host and be accepted more often as a guest.
To learn more about how to setup and manage an amazing profile page on Chumaround, we invite you to read Chapter 3 of the Chumaround Users Guide.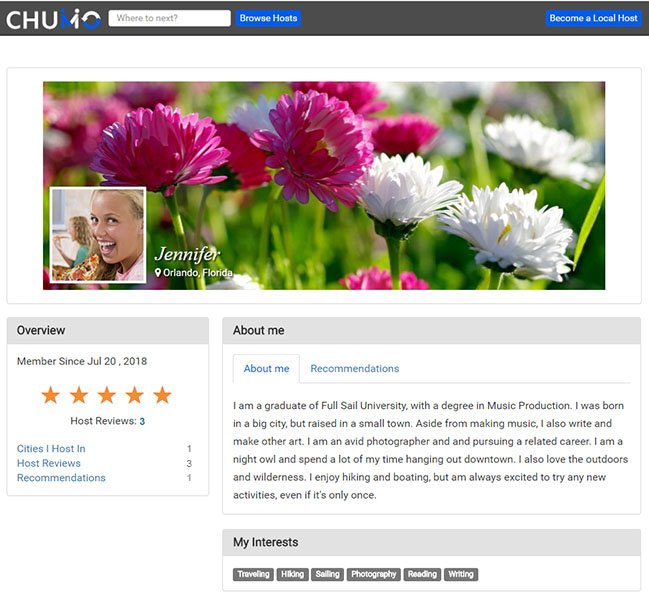 Feedback
Thanks for your feedback.