Create & Manage Listings in Multiple Cities
When you visit the My Listings Tab on your dashboard, you can view, manage, edit and publish your ChumAround host pages. A host/booking page is where visitors can view your host details; photos, description, and hourly rate. They will also be able to contact you to discuss a potential meeting as well as book hours for your chum around. If you'd like to host in multiple cities, you should create a new listing for each city you'd like to host in and then manage them here. As each listing is unique, you need to manage each independently. You can learn more about how to manage your listing in the chapter titled Manage Your Host Page.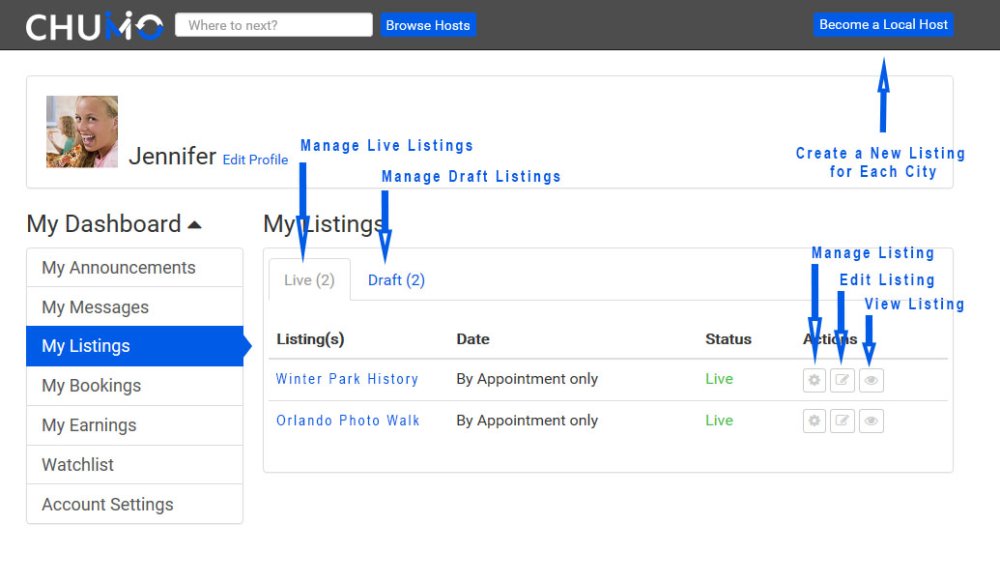 Feedback
Thanks for your feedback.