When you click on the My Messages tab, you will be able to view and use the Chumaround messaging facility. It's the place where guests and hosts can communicate about a proposed meeting. All communications prior to receiving a final booking confirmation need to take place via this messaging facility. Both hosts and guests can take comfort in knowing that all communications are safe and secure and are taking place on a closed platform.
Through the messaging facility, all communications can be referenced and followed up, and attempts to identify suspicious or fraudulent activity are always being proactively undertaken. It's important that all members communicate via Chumaround to make sure there is a record of your interaction in case of any disputes arise.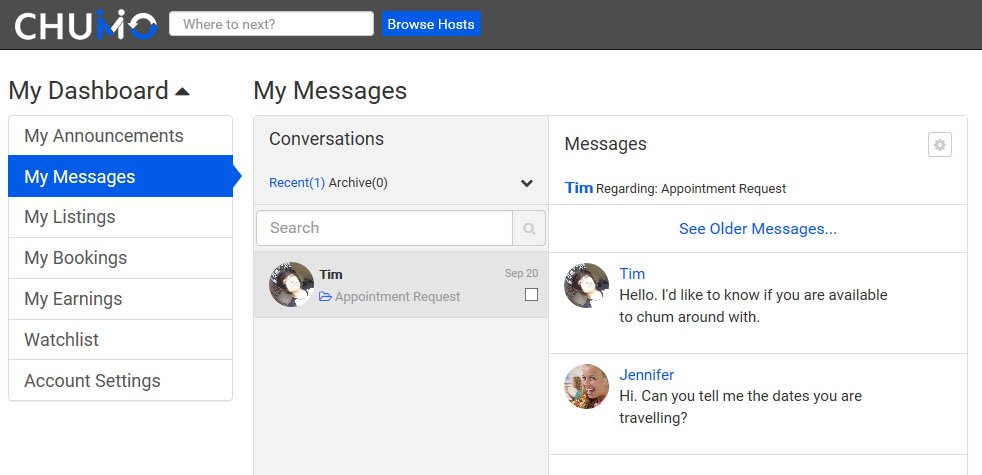 Feedback
Thanks for your feedback.