How to Edit Your Profile Page
Your profile page is where people will go to learn more about you before they book you as a guest or a host. This page should be complete and always have an up to date photo that makes it easy for people to recognize you. It's important to remember that your profile photo is the main photo users will see when they navigate and communicate with you on Chumaround.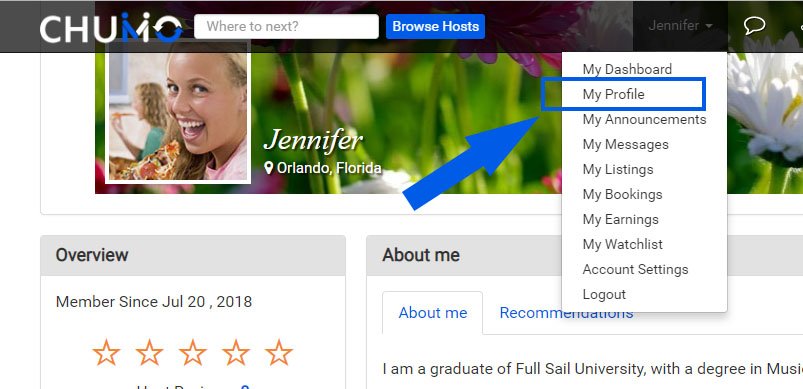 To Edit Your Profile:
1. Go to Your Dashboard
2. Select the Edit Profile Link
3. Update Your Profile
4. Click Save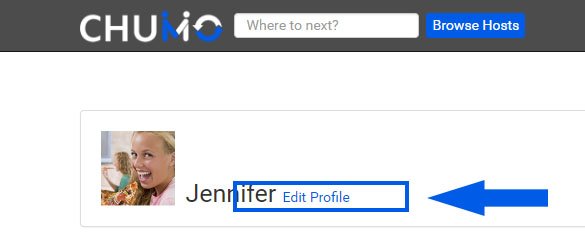 Chapter 3 the Chumaround Users Guide offers more detailed information on how to create and manage your profile page.
Feedback
Thanks for your feedback.