Accept payments from your guests when you meet
Chumaround actively supports local communities around the world by making it easy for locals to become hosts and earn money showing people around their cities—no bank account required!
Unlike other peer-to-peer platforms that take up to 20% of each transaction, meet-n-pay allows hosts to keep 100% of their earnings. When you create your booking page, the meet-n-pay payout option is automatically activated.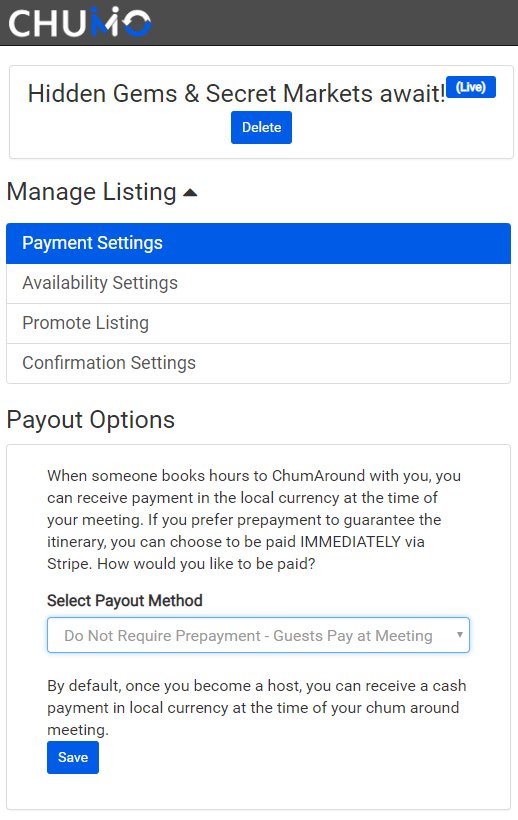 When you and your guest agree to a meet-n-pay meeting, this is what will occur:
(1) The guest will visit your booking page.
(2) The guest will select the number of hours you agreed to meet.
(3) The guest will complete the registration form.
(4) The guest will be directed to his/her booking page where they can print their reservation.
(5) The guest will present their reservation and agreed form of payment when you meet.
Tip: If you elect to accept payments when you meet your guests, we recommend that payments be accepted prior to the start of the chum around.
Feedback
Thanks for your feedback.